Troubling
by Jean-Christian Rostagni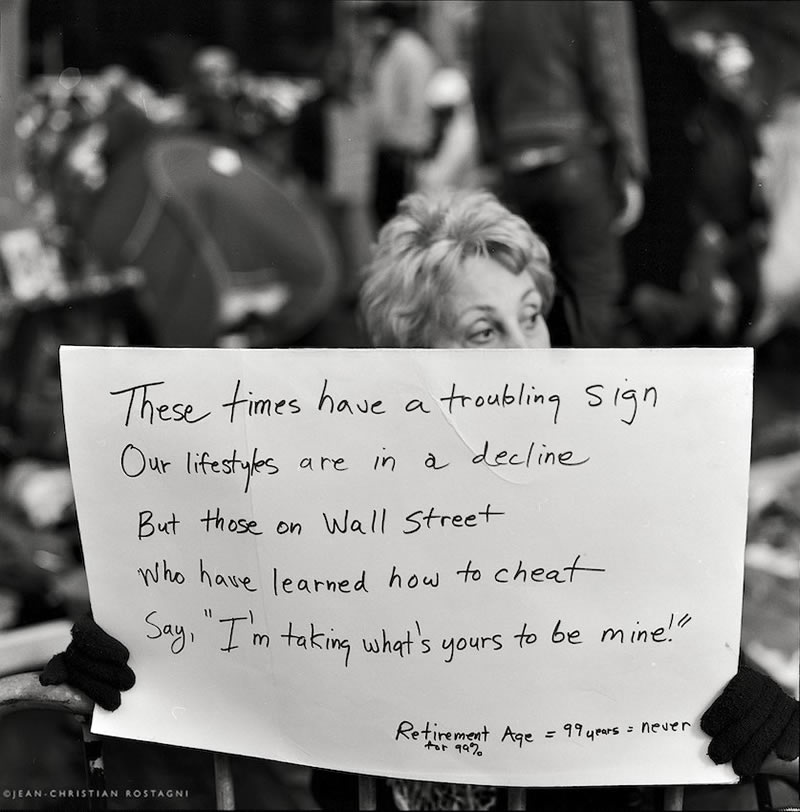 This photo, taken in October 2011 in Zuccotti Park, is from the collection Rocking for Discomfort.
Jean-Christian Rostagni is a French photographer based in (Old West) Durham, North Carolina. His work is distinctly multi faceted but features a substantial study of American culture and politics under the title "Life on Mars." All that, including the O.W.S. Chapter, is the subject of a documentary "Monsieur Contraste" by Rodrigo Dorfman, set to play the Festival circuit in 2012. View the trailer here.
Editors' Note: OccuPoetry will resume publishing poems January 2nd, 2012.