WHAT to submit
OccuPoetry seeks poetry about economic justice/injustice, greed, protest, activism, and opportunity. Submissions need not be limited to Wall Street's greed nor US-based poets; we consider the Occupy Movement just one part of a world-wide movement for a more just world, and we seek poetry from a variety of radical perspectives, questioning the status quo. This includes (and of course is not limited to) Black Lives Matter, Arab Spring, social ecologists, LGBTQIA, pacifists, anti-death penalty, anti-nuclear weapons and card-carrying members of the ACLU, Greenpeace, Amnesty International.
Our tastes are eclectic. We are most impressed by strong writing and relentless experimentation. Our previous issues are the best guide to the kinds of poetry we publish.
WHEN
The deadline for consideration in the 2018 issue is June 1. We will begin reviewing submissions in June. We will send out decision notifications only when we have settled on the contents of the next issue, so depending on when you submit a poem to us, it may take up to six months for a reply.
HOW
Please submit no more than three (3) poems at a time.
Based on conversations with supporters of OccuPoetry, we have decided not to require using Submittable just in case charging a submission fee is prohibitive. In an effort to be more inclusive, we now have two options for submissions: (1) by submittable which charges a $2 fee, or (2) by email, which is free. Whichever method you use to submit poems, please include a cover letter and a brief bio. There are volunteers on the other end of your submission, and we appreciate it when our humanity is acknowledged and when you demonstrate familiarity with our previous issues.
Submittable
If you can afford to submit your poetry through Submittable and choose to do so, please know that the (minimal) money collected from the reading fees as well as donations accepted through PayPal contribute to our expenses and keep OccuPoetry publishing. Submitting in this way gives no special advantage over submitting by email.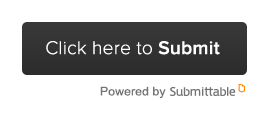 Email
To submit poems by email, send your poems as an attachment (PDF or DOC only) using the subject line "OccuPoetry submission." Send email submissions to submissions@occupypoetry.org
ACCEPT SIMULTANEOUS SUBMISSIONS? Yes
We also understand the realities of poetry submissions and therefore accept simultaneous submissions. Please inform us by email if a poem that you submitted to OccuPoetry is accepted by another journal before we have a chance to reply.